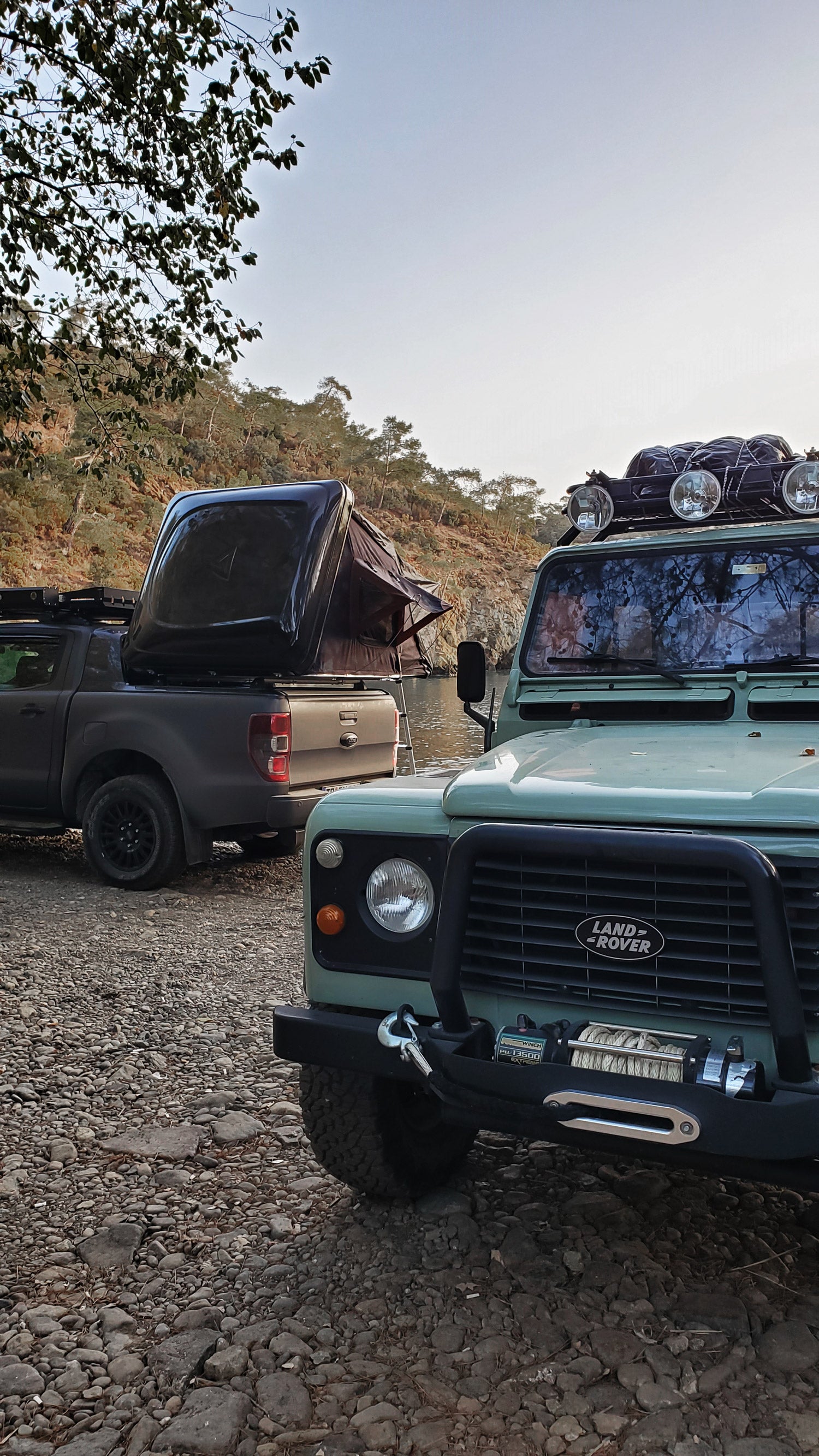 Life on Wheels
In fact, the whole story begins 65 years ago. My grandfather, who was born and raised in a small town in Anatolia and later immigrated to the West, is establishing our textile weaving family company, which is still active. As 3rd generation grandchildren, we set out to combine this heritage with technology and develop it.

We decided to establish The Overland Co. to make the camping and overland life we ​​have been in for a long time both easier and to add value. In fact, this was a spontaneous process rather than a decision taken.
It was time to add a new gear collection to this adventure that we started with Gods & Rovers, which we established in 2020. It was going to be robust, durable and meticulously handcrafted. This is where The Overland Co. was born.

The journey we started with our first 4x4 vehicle, the Defender 110, continues with the second and current Defender 110 hi-cap.

TOC specializes in crafting durable and stylish covers, designed to protect and enhance the appearance of your vehicle. Explore a range of customizable options that combine form and function, ensuring your 4x4 stands out on and off the road.

We also specialize in crafting rugged and versatile bags and accessories designed to enhance your overlanding experience.
I promise you that protecting the nature in our production is our top priority. We don't mess with nature.

Enjoy the adventure,
Aras
The Overland Co.